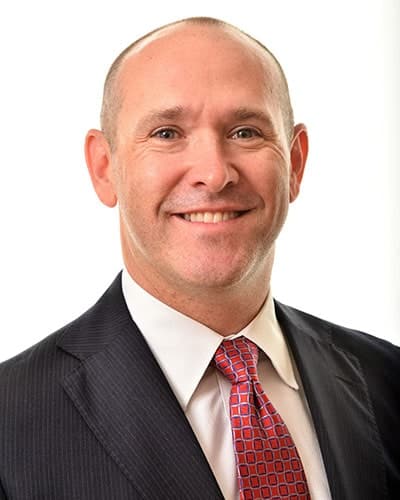 Matthew Schwartz is focused on plaintiff-side securities arbitration and litigation, representing individual investors and institutions in claims against brokerage firms, investment advisors, commodities firms, hedge funds and others. He also represents plaintiffs who have been damaged by their insurance agents, lawyers, accountants and other professionals, and handles business disputes and commercial litigation. He is an accomplished commercial litigator who handles a variety of disputes in state court, federal court and arbitration proceedings.
Matthew has spent the majority of his legal career in the securities industry. Most recently, Matthew was a partner at the largest defense firm in the state of Florida, defending securities disputes and other professional negligence lawsuits. Prior to that, he worked as Government Affairs Counsel for the Financial Services Institute – a Washington, D.C. based financial services lobbying association; in-house corporate counsel for TransAmerica – an international financial services firm; and as staff attorney for the National Association of Securities Dealers (n/k/a FINRA) Office of Dispute Resolution. His vast experience provides him with insight and knowledge of the securities industry that most lawyers do not have.
Originally from Tampa, Florida, Mr. Schwartz earned his Bachelor of Science from Florida State University and his Juris Doctor, cum laude, from Nova Southeastern University. Mr. Schwartz is a Florida Supreme Court circuit civil certified mediator, hearing officer appointed by the Hillsborough County Board of County Commissioners, a FINRA Arbitrator, former Chairman of the Tampa Bay Securities Compliance Group, and member of the Board of Directors of the Bay Area Advisors, Inc. He is a member of the Public Investors Arbitration Bar Association (PIABA), an association of securities attorneys who dedicate their practices to the representation of investors defrauded by their financial professional or brokerage firm.
Nova Southeastern University, J.D., cum laude
Florida State University, B.S.
Florida
U.S. District Court, Northern District of Florida
U.S. District Court, Middle District of Florida
U.S. District Court, Southern District of Florida
U.S. District Court, Colorado.
FINRA Arbitrator (2009 – Present)
Florida Supreme Court Circuit Civil Certified Mediator (2018 – Present)
Hearing Officer, appointed by the Hillsborough County Board of County Commissioners (2016 – Present)
Hillsborough County Bar Association, Securities Litigation Section (2011 – Present)
Chairman of the Hillsborough County Bar Association, Securities Litigation Section (2017 – 2018)
Bay Area Advisors, Board Member (2012 – Present)
Bay Area Advisors, President (2018 – 2019)
Chairman, Martinis for Moffitt (2016 – 2018)
Former Chairman, Tampa Bay Securities Compliance Group (2009 – 2016)
Former Chartered Retirement Plans Specialist (2009 – 2011)